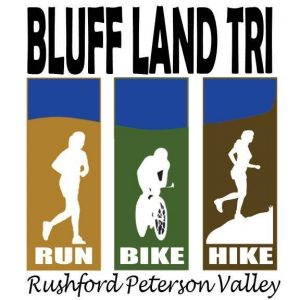 The Bluff Land Tri is an annual event hosted by the Foundation for R-P Schools.
The money raised helps fund scholarships and assist the Angel Fund, which helps local children in need.
Saturday, August 17, 2019
Creekside Park in Rushford
Come and enjoy the beautiful bluff country with its panoramic fall views at the peak of the season.
Challenge yourself to a run/bike/hike event that promises to be fun. Participate as an individual in all three events, or one event, or as a family (up to six members). Medals will be awarded to top finishers in each category.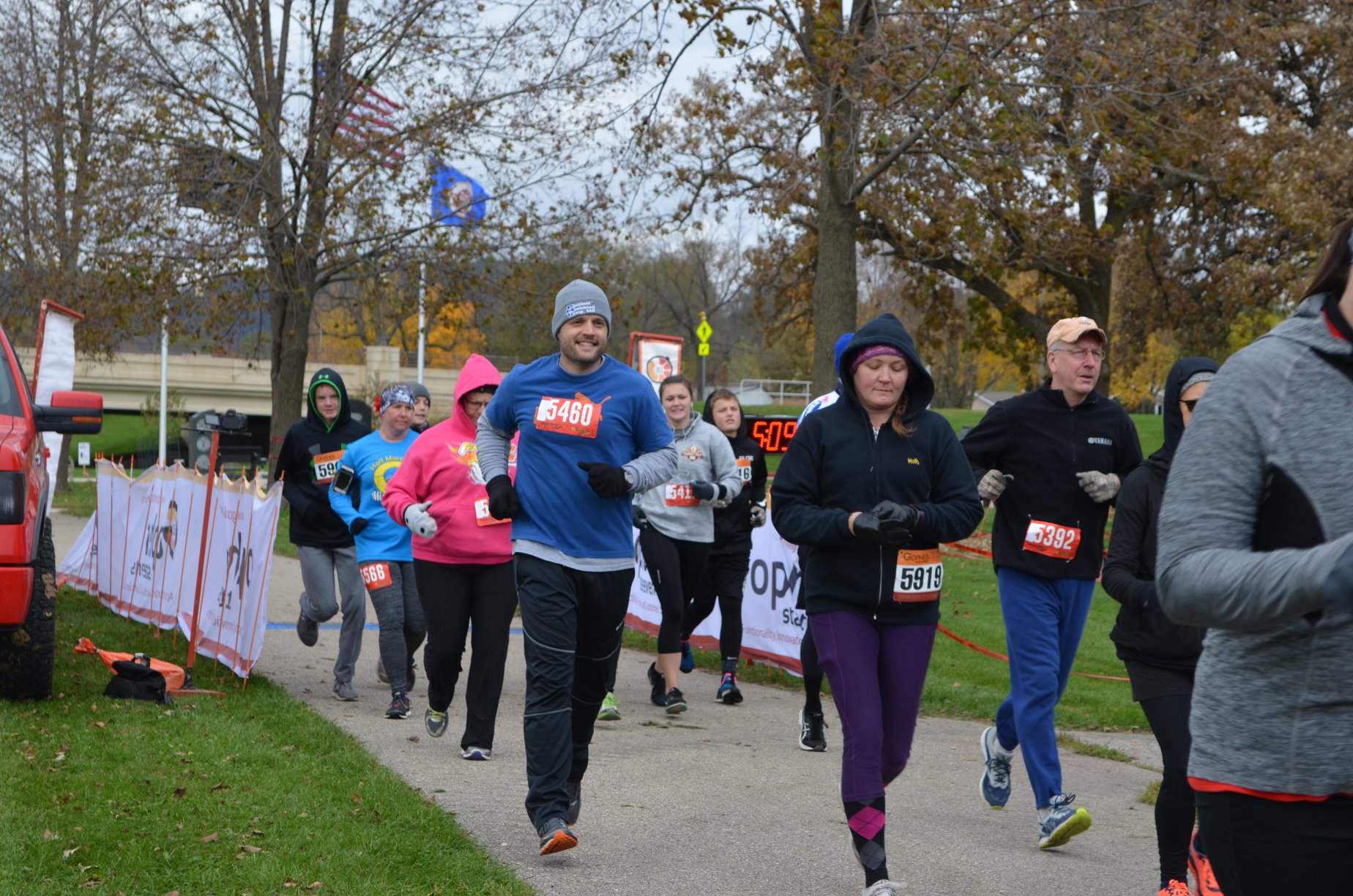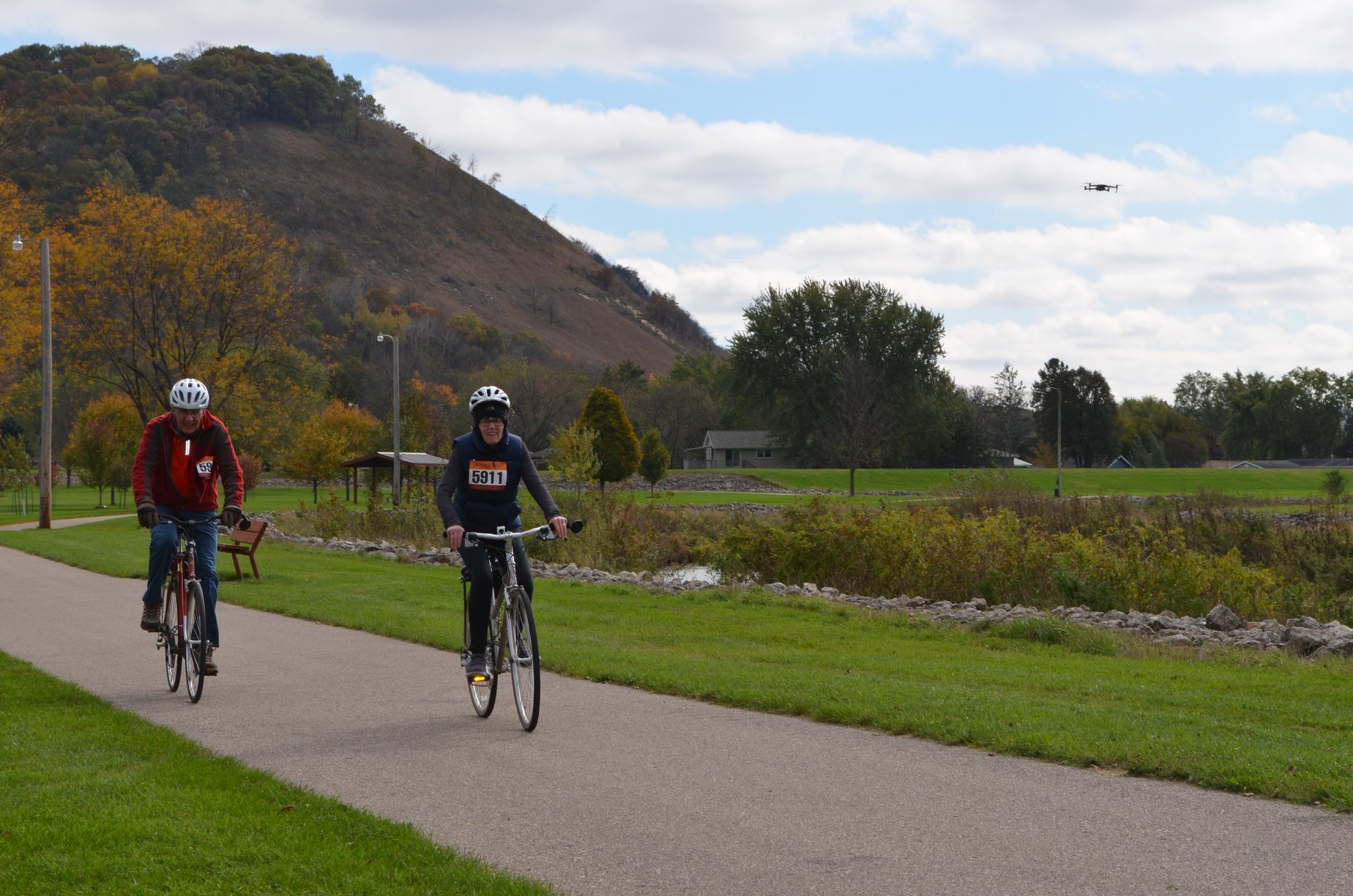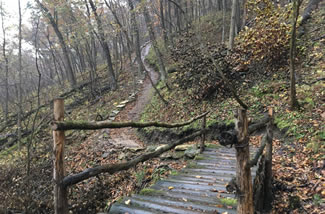 Participate in all three events or just one.
3.1 mile run


Starts at Creekside and goes toward Houston on the Root River Trail.

15.5 mile bike


Starts at Creekside in Rushford, goes past Peterson on the Root River Trail, and returns along the same route.

2.1 mile hike


Starts at Creekside and goes to the top of Magelssen Bluff and back down.
Registration for the Bluff Land Tri
All 3 Events (Run-Bike-Hike) $50.00
1 Event (Run or Bike or Hike) $20.00
Family Rate (Includes 4 t-shirts) $100
Registration opens on XXXXX Date.
Register online at www.tempotickets.com/blufflandtri.
Follow Bluff Land Tri on Facebook
---
Bluff Land Tri Results
2018 Results
Male full tri winner – Shane Birch – 1:39:57
Female full tri winner – Jen Hengel – 1:50:40
Run winner – Brad Colbenson
Bike winner – Nathan Manfull
Hike winner – Brendon Honken