Michael Reinhardt Memorial Scholarship (est. 2014)
This $500 scholarship started in 2014 is given to two (2) graduating seniors by Michael's family in his memory (June 4, 1982 – February 15, 2014). Mike graduated from Rushford-Peterson High School in 2001 and was the first recipient of the "Always Our Best" award. Life presented Mike with a unique set of challenges that he met with tenacity and a sense of humor. When asked about his situation he would reply, "It is what it is."
Merle and Bette Evenson Memorial Scholarship (est. 2016)
This scholarship is given in memory of Merle and Bette Evenson. Beginning in 2016, the Evenson Family presented two $500 scholarships to R-P graduates. Rushford-Peterson was lucky to have Merle and Bette as part of our community. This is what Merle and Bette's family had to say about them: "Merle and Bette were very kind and compassionate people and enjoyed being a part of a wonderful community with a great school. Merle drove school bus for R-P Schools for 19 years. He thoroughly enjoyed driving bus and felt especially privileged to be able to drive for the girls' volleyball and basketball teams, also known as "Merle's Girls" and for the spring track teams. Merle always said, 'Everything happens for a reason.'"
Merlin and Lila Jameson Memorial Scholarship (est. 2017)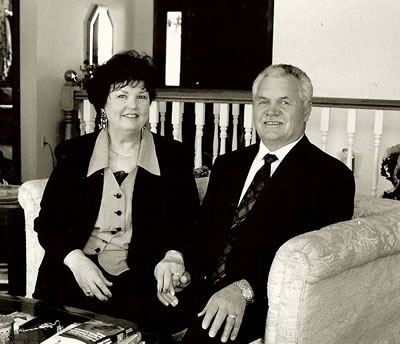 Merlin and Lila Jameson were lifelong residents of the Rushford area. They were active supporters of the Rushford-Peterson Schools, student activities, and young adults pursuing their aspirations. Merlin and Lila shared values with many in this community that support and encourage individuals to be their best and provide acts of kindness to others. They recognized that these characteristics make meaningful differences in single moments and lifetimes. As a thank you to wonderful friends and to recognize talented young adults, this scholarship is given to a graduating senior in an effort to pay-it-forward to a community that has been so generous. Graduating seniors who are planning on pursuing a post-secondary education are eligible for the $2,000 scholarship ($1,000 freshman year and $1,000 junior year).
Mitch Thompson "Be a Good Human Being" Memorial Scholarship (est. 2018)
Mitch Thompson taught school and coached at Rushford-Peterson for over 30 years. He thought it was very important to teach all kids to "Be a good human being." Mitch's family honors his memory and sense of community with scholarships for students who exemplify his philosophy. Each year two R-P graduating seniors will be awarded $500 scholarships.
Ronald Kjos Honorary Scholarship (est. 2019)
Rushford native Ron Kjos is giving back to the school that he credits for his start. Kjos, a 1950 Rushford High School grad, enjoyed a long career in the medical field, has established an annual scholarship that will aid R-P graduating seniors for 20 years.Each year the graduating senior with the highest GPA will be awarded a $500 scholarship
Chuck Ehler Honorary Scholarship (est. 2020)
When Superintendent Ehler retired in 2019, the foundation established an annual scholarship in his name. Applicants will be evaluated on their involvement in school activities, work ethic, community-church involvement, respect for others, and willingness to give back and/or pay forward. Each year one graduating senior will be awarded a $500 scholarship.
Bruce Victor Bartelson Memorial Scholarship (est. 2021)
In memory of their grandson, Bruce, Larry and Anne Bartelson have established this scholarship spanning 18 years. In 2021, two scholarships of $500 each were awarded. In preceding years, a $500 scholarship will be awarded to one R-P graduating senior who has exceled in the Fine Arts.
R-P Retired Teachers Honorary Scholarship (est. 2021)
Spurred by the enthusiasm of Foundation for R-P Schools' board member and former English teacher, Jo Anne Agrimson, this scholarship was formed in 2021 with contributions from retired Rushford-Peterson teachers. With ongoing support from retired faculty, this scholarship will award one graduating senior a $500 scholarship for his or her continuing education.
John Kinneberg Memorial Scholarship (est. 2021)
Through a love for agriculture, 4-H, and FFA as a youth, John Kinneberg took the many opportunities offered, not only in showing livestock at the county fair, MN State Fair, and at the Junior Livestock Shows, but in leadership and working with others. John earned a Bachelor of Science degree in Animal Science from the University of Minnesota-St. Paul.  He took pride in his Polled Hereford farm where his cattle breeding business became very successful. He continued to show livestock and enjoyed his travels to show and purchase cattle. He was honored as Outstanding Young Cattleman of MN in 1976 and was involved in the Fillmore County Cattlemen's Association, MN Polled Hereford Association, and MN-IA-WIS Hereford Association. Later in life he continued his work in agriculture at the Rushford Farmer's Elevator and enjoyed keeping up with area 4-H and FFA activities. John's family honors his memory through this $500 scholarship to support a student that has a profound interest in pursuing a post-secondary education in agriculture.
G.S. Woxland Memorial Scholarship (est. 2021)
This $2,000 scholarship funded by the Woxland Family will be awarded to one graduating senior pursuing building trades, manufacturing trades, or a healthcare technical field. The G.S. Woxland Company has been a family-owned, plumbing and heating contracting business in Rushford, MN for over one hundred years.
Bruce Blixt Memorial Scholarship (est. 2021)
This $1,500 scholarship will be awarded to one graduating senior. Bruce Blixt was a 37-year educator (both teacher and principal) in the Rushford-Peterson School District and a long-time resident of Peterson, MN. Mr. Blixt cared deeply about people and lived his life with a genuine love and compassion for everyone he met. He believed in the goodness of people and that everyone had potential. Students today may not have known Mr. Blixt, because he retired in 2007 and moved to California, but he was a well-known and loved fixture of your school. Your parents and grandparents may be able to tell you stories about him. Bruce grew up in Chicago, but after one weekend visit to Peterson during his Winona State College days, he knew that was where he wanted to spend his life–-and he did. He felt so blessed to have been able to work and raise his family in this wonderful community. Throughout his years in education, Bruce also coached basketball, football, track, softball, and golf, leaving an unforgettable impact on every student and athlete. He will be remembered and loved by so many for his infectious enthusiasm and his kind and gentle spirit.
Apply for R-P Foundation Memorial or Honorary Scholarships
Contact R-P School Counselor Jenny Helgemoe at jennyhelgemoe@r-pschools.com or 507-864-7785 x1010 for more information and to request application forms.
If you are interested in setting up a memorial scholarship, please contact any of the board members.
2023 Scholarship Winners
Named Scholarships under the Foundation for R-P Schools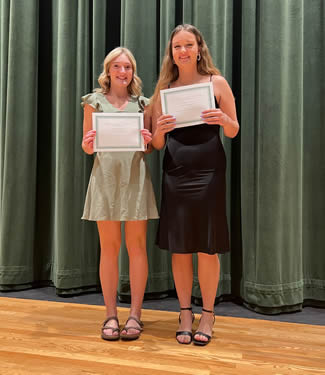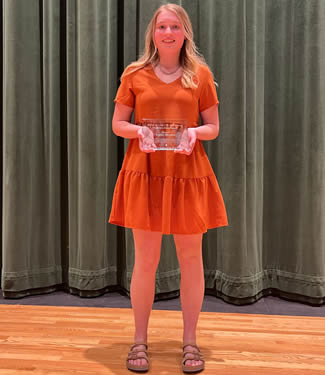 Merlin & Lila Jameson Memorial Scholarship:
Emma Heiden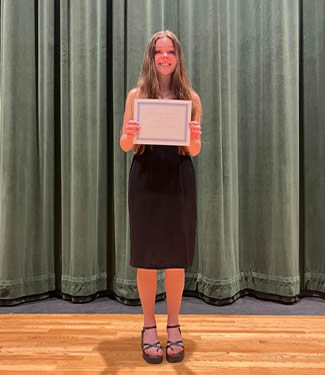 Ronald Kjos Honorary Scholarship:
Linsey Meyer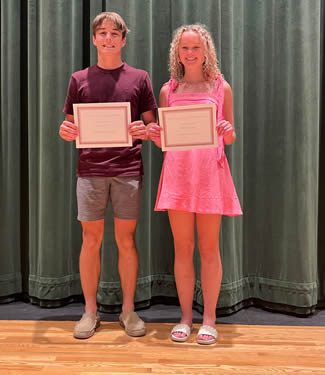 Michael Reinhardt Memorial Scholarship:
Grady Hengel and Isabelle Kahoun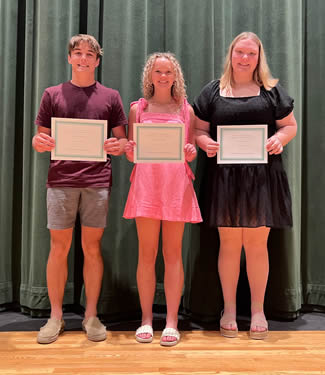 Mitch Thompson Memorial Scholarship:
Grady Hengel, Isabelle Kahoun and Grace Meyer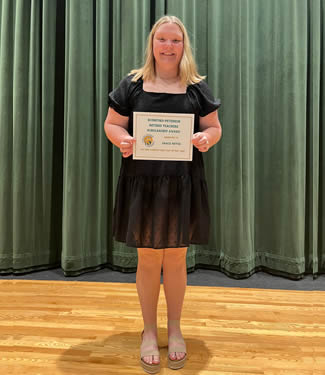 R-P Retired Teachers Honorary Scholarship:
Grace Meyer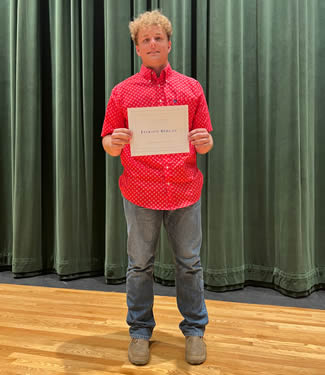 G.S. Woxland Memorial Scholarship:
Jackson Bergan
Bruce Blixt Memorial Scholarship:
Jackson Bergan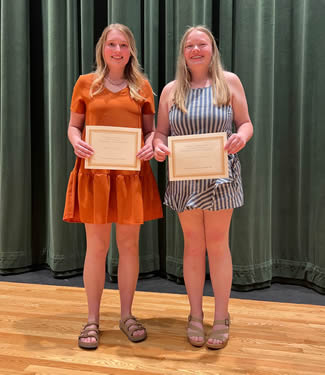 John Kinneberg Memorial Scholarship:
Emma Heiden and Hannah Highum
---
Foundation for R-P Schools Chuck Ehler Honorary Scholarship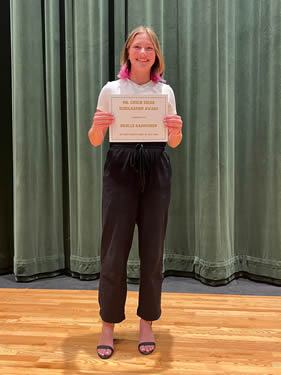 Bruce Victor Bartelson Memorial Scholarship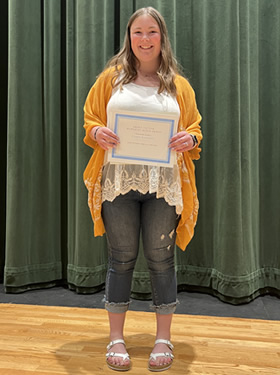 ---
2022 Scholarship Winners
Named Scholarships under the Foundation for R-P Schools
Merle & Bette Evenson Memorial Scholarship: Justin Ruberg, Aaron Prinsen, and Olivia Thompson
Merlin & Lila Jameson Memorial Scholarship: Olivia Thompson
Ronald Kjos Honorary Scholarship: Emarie Jacobson and Carson Thompson
Michael Reinhardt Memorial Scholarship: Carson Thompson and Hayden Banks
Mitch Thompson Memorial Scholarship: Andrew Hoiness, Justin Ruberg, Aaron Prinsen, Malachi Bunke, Carson Thompson
R-P Retired Teachers Honorary Scholarship: Justin Ruberg
Bruce Victor Bartelson Memorial Scholarship: Breena Pehler
G.S. Woxland Memorial Scholarship: Justin Ruberg and Malachi Bunke
Bruce Blixt Memorial Scholarship: Zenessa Anderson
Foundation for R-P Schools Chuck Ehler Honorary Scholarship
2021 Scholarship Winners
Named Scholarships under the Foundation for R-P Schools
Merle & Bette Evenson Memorial Scholarship: Calli Kingsley and Alayna Helgemoe
Merlin & Lila Jameson Memorial Scholarship: Alyvia Eide
Ronald Kjos Honorary Scholarship: Emma Schuster and Alayna Helgemoe
Michael Reinhardt Memorial Scholarship: Alayna Helgemoe and Megan Ekern
Mitch Thompson Memorial Scholarship: Ben Wieser and Brad Colbenson
R-P Retired Teachers Honorary Scholarship: Megan Ekern
Bruce Victor Bartelson Memorial Scholarship: Julia Maynard and Christina Scaife
Foundation for R-P Schools Chuck Ehler Honorary Scholarship
2020 Scholarship Winners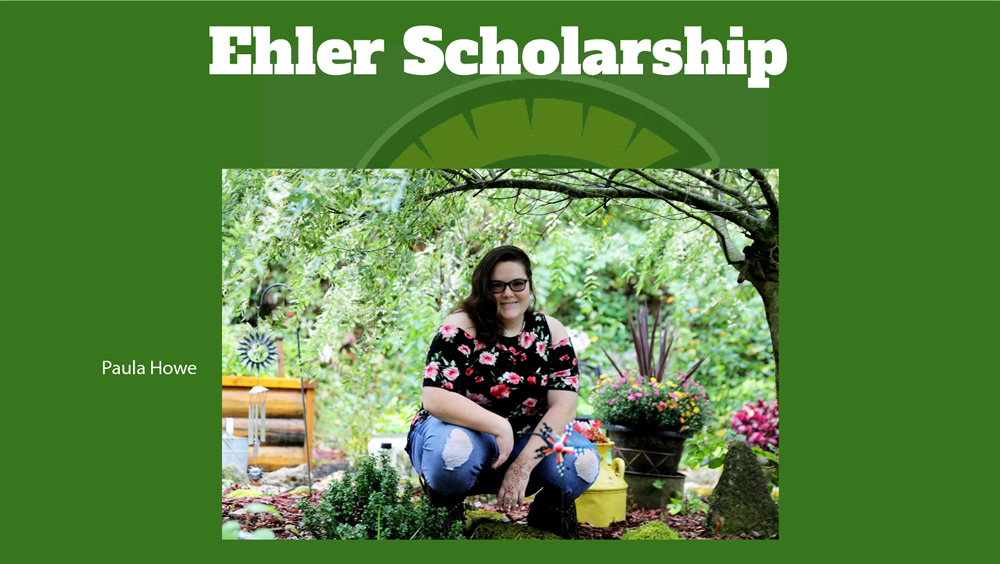 Paula Howe – Chuck Ehler Honorary Scholarship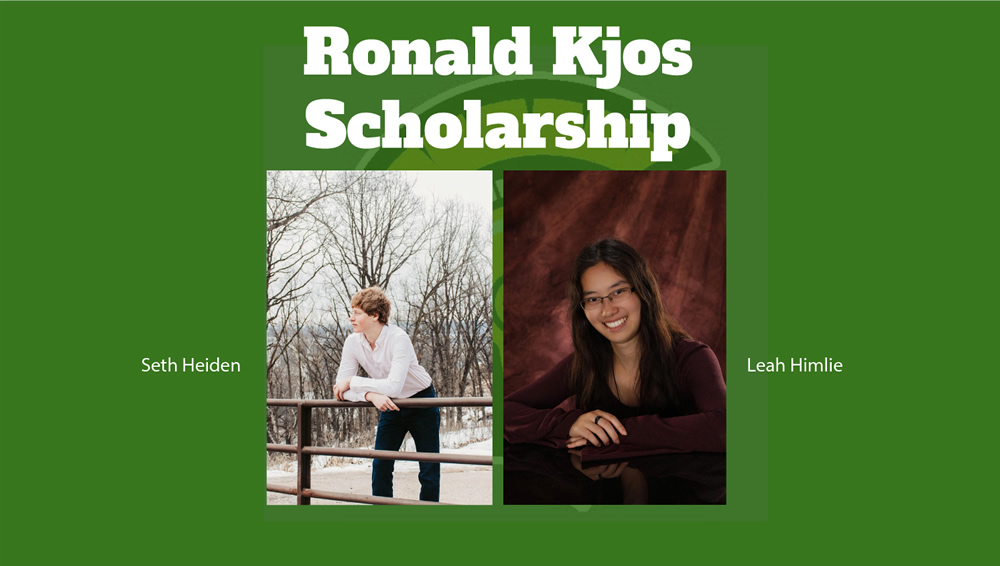 Leah Himlie and Seth Heiden – Ronald Kjos Memorial Scholarship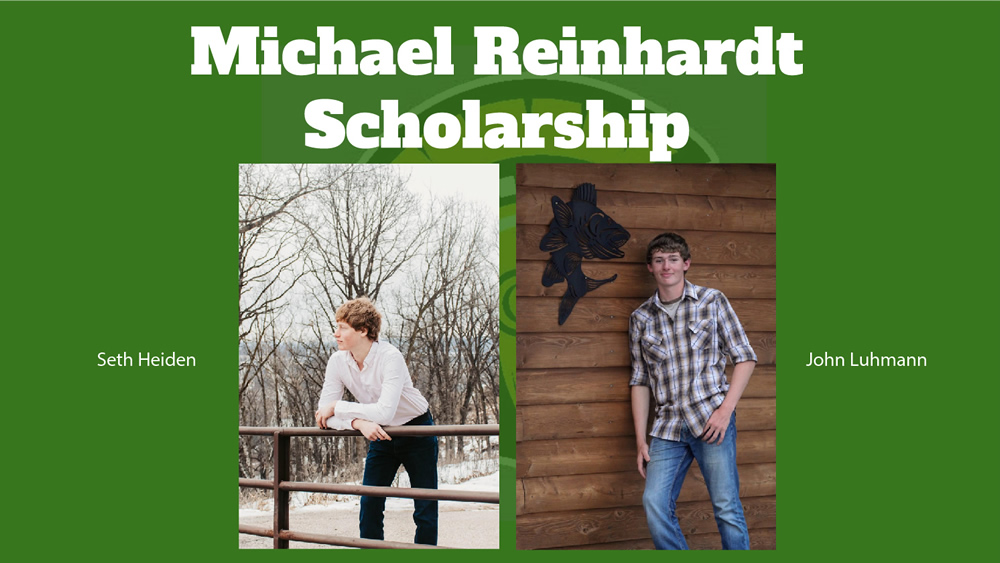 Seth Heiden and John Luhmann – Michael Reinhardt Memorial Scholarship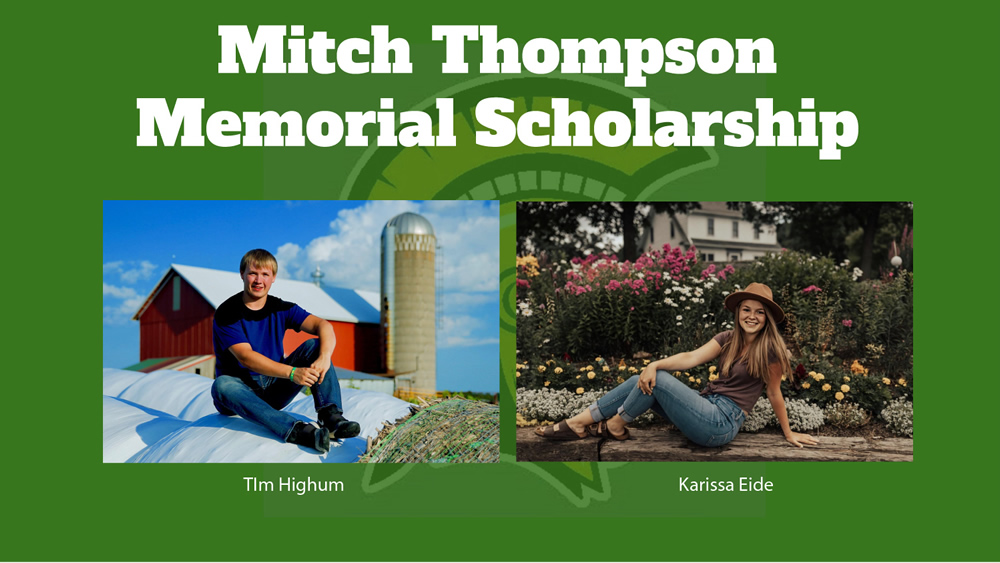 Tim Highum and Karissa Eide – Mitch Thompson Memorial Scholarship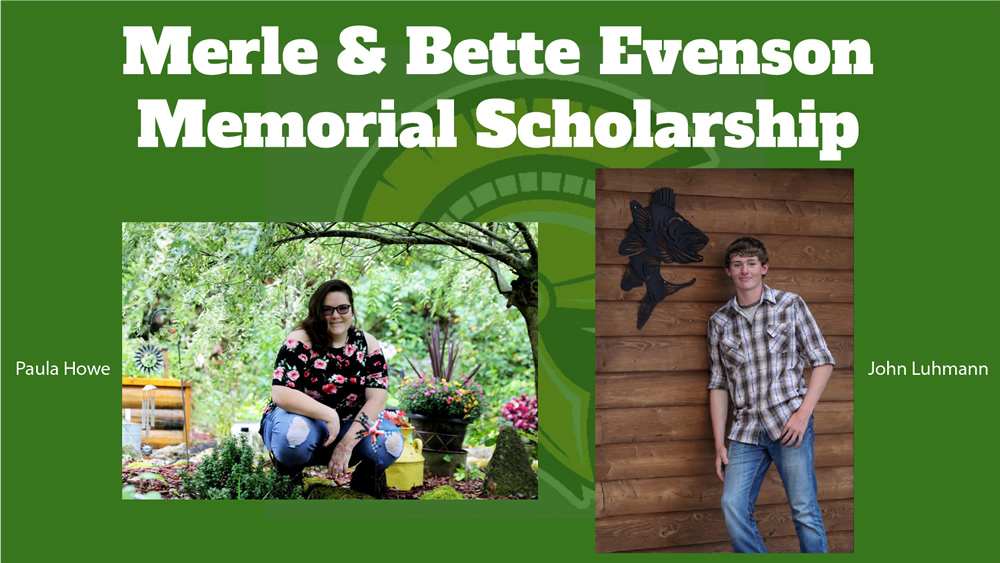 Paula Howe and John Luhmann – Merle and Bette Evenson Memorial Scholarship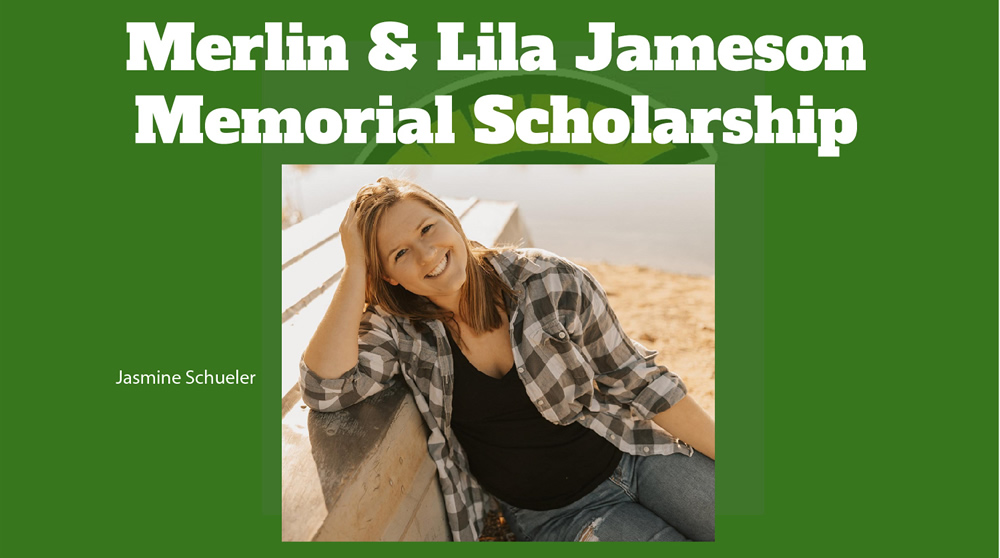 Jasmine Schueler – Merlin and Lila Jameson Memorial Scholarship
Watch the 2020 R-P Schools Virtual Awards Presentation
2019 Scholarship Winners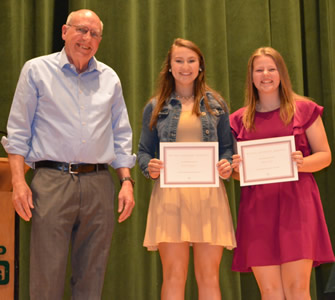 2019 Michael Reinhardt $500 Winners
Peyton Hoiness, Megan Oian
Past Years Michael Reinhardt Scholarship Recipients
2018 – Grace Luhmann, Victoria Kjome
2017 – Sarah Mensing; Abby Wieser
2016 – Clara Wieser; Noah Dahl
2015 – Jonnie Koenen; Jordan Honken; Joseph Culhane
2014 – Haley Mueller; Hailey Atkinson
---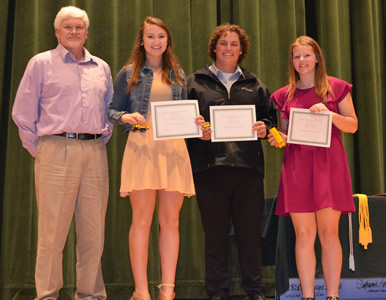 2019 Merle and Bette Evenson $500 Winners
Peyton Hoiness, Nolan Mueller, Megan Oian
Past Years Merle and Bette Evenson Scholarship Recipients
2018 – MacKenzie Eide, Kensay Clobes, Morgan Kingsley
2017 – Ashley Agrimson; Allison Oian; Marshall Johnson; Hayden Stensgard
2016 – Brooke Johnson; Morgan Vitse
---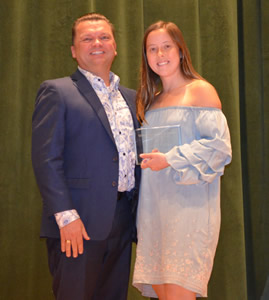 2019 Merlin and Lila Jameson $1,000 (renewable = $2000) Winner
Lauren Lawston
Past Years Merlin and Lila Jameson Scholarship Recipients
2018 – Dylan Buckland
2017 – Andrea Larson
---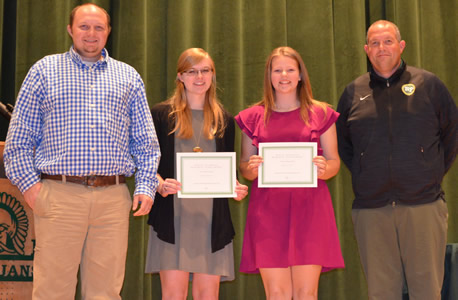 2019 Mitch Thompson "Be a Good Human Being" $500 Memorial Scholarship Winners
Chloe Bunke, Megan Oian
Past Years Mitch Thompson "Be a Good Human Being" Memorial Scholarship Recipients
2018 – Nicole Blagsvedt, Dawson Dahl
---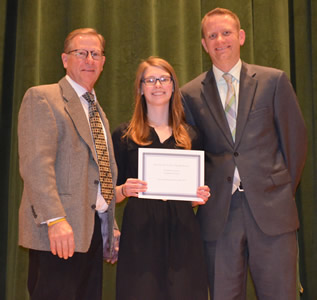 2019 Ronald Kjos $500 Scholarship Winner
Isabelle Gile
---